3 Reviews
A most excellent recipe! I made this exactly as posted, using Old Bay seafood seasoning. The shrimp came out very tender and were not too greasy. This was fairly quick to put together as well. Make sure you have a tasty dipping sauce, although I served the leftovers over salad.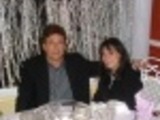 Great shrimp. I loved the crispiness from the panko. I used Emeril's bbq seasoning essence, since that is what I had on hand. I used it sparingly; afraid to overpower the flavors. Next time I'll go ahead and apply liberally because I couldn't really taste it. No matter, the shrimp prepared this way was very yummy indeed! :)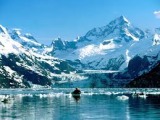 Delish! Love the panko coating; makes for a really crunchy shrimp. I followed the recipe, as written. I seasoned with a mixture of Old Bay, essence, and salt & pepper. I did use vegetable oil in place of the olive oil and served with a spicy cocktail sauce. I'll keep this one close, as it is as easy as it seems...Thanks for sharing, spacholl.

Panko Fried Jumbo Shrimp