Panko Crusted Chicken Sandwich With Four Chile Aioli
Prep 45 mins
Cook 10 mins

This is one of my adopted recipes from Recipezaar because I think it has great potential and from the recent review, is great, so I certainly don't need to mess around with it. Glad to know it is Mean Chef's recipe, so thanks for that info.
Directions
AOLI: Using a food processor, combine the jalapeno, serrano, Thai chile and red pepper flakes and blend until minced.
Add the lemon juice and the egg yolk to the mixture.
While the processor is running, slowly pour in the oil.
Continue until a mayonnaise-like consistency is achieved.
Season with the sugar, salt, and pepper, and refrigerate until ready to use.
CHICKEN: In a large mixing bowl, combine the panko, red pepper flakes, parsley, salt and pepper.
Dip each breast into the flour, then the eggs, and then the panko mixture.
Fill a fryer or medium heavy pot 1/3 full with the oil, heat over high heat to 350 degrees F.
Add the coated breasts and allow them to cook through, about 8 to 10 minutes.
Reviews
Most Helpful
Actually it is a Ming Tsai recipe which he published in 2000 and then featured on his Food Network show "East Meets West with Ming Tsai."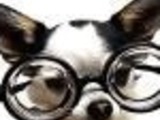 Another winner Mean! This was a big hit with our friends that came to help us with a home improvement project. I made the Four Chilie Aioli the night before, and kept it in the fridge. It is QUITE spicey (at least to me, I'm a wimp) so I served it on the side. I thought that some people would find it TOO spicey....but it disappeared very quickly. I have since used that particular recipe on other sandwiches, and it is always a big hit. Great, easy-to-follow directions on using Panko, too. That was the first time I had used it, because up until now, it hasn't been readily available. Thanks for a great recipe, with great techniques.!