Panic Solutions (Almond Cookies)
Nimz1466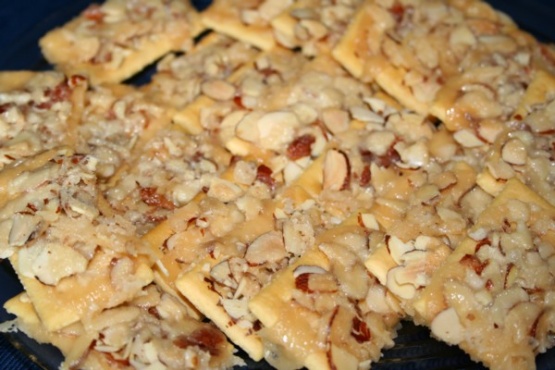 I call these little gems my "Panic Solutions"--when unexpected guests drop by for coffee and dessert, and I have nothing made and need something quick, I just toss this together, and 15 minutes later, my panic has subsided and my guests are satisfied! The amount of almonds used is approximate.
Spread crackers on baking sheet in single layer, then sprinkle with almonds.
In pot, heat butter and sugar until it bubbles, then drizzle over crackers.
Bake at 300 degrees for 15 minutes.