fcv7234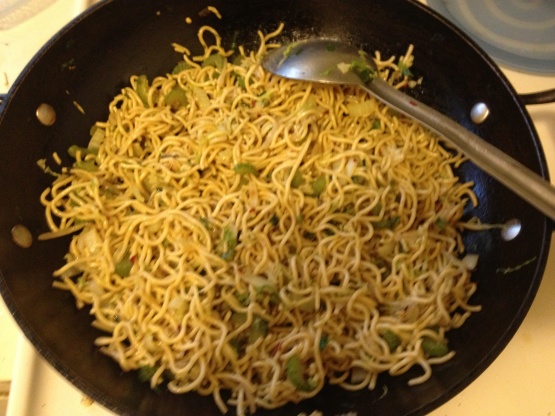 Found this recipe on the net. Enjoy!

I give it three stars because it is a good recipe but is missing some key elements to make it excellent. I am a self made cook. One thing I would change would be the noodles they really need to be Chow Mein style, Yakisoba noddles work as well. I am pretty sure Panda express fries their noodles or uses noodles that have been previously fried. When making the noodles I have found that cooking them lightly works best. Then you finish cooking them in the mixture. I also put less sugar than what they call for. I have also had to double the sauce they call for on the rest of the ingredients. I do not own a wok but that is the best way to cook it right. The veggies should be lightly cooked( to simulate this using a frying pan add the longer cooking veggies first cook with half of the sauce. add all veggies until they are all lightly cooked but not soft(still slightly crunchy). Remove from heat. Refry the noodles separate with sauce then add it all the the mixture and serve. These are my suggestions. Oh also you should not use toasted sesame oil. it has a distinct flavor not found in their Chow Mein. I saw another Panda recipe that called for un-toasted Sesame oil and Vegetable mixed( that is more accurate I think). I have even added crushed sesame seeds and vegetable oil and it has turned out pretty good.
In a large heavy skillet heat the vegetable oil until it is hot but not smoking and in it stir-fry the scallions, cabbage, celery and bean sprouts for 3 minutes, or until the cabbage is wilted.
Add the sugar, broth, soy sauce, and sesame oil and simmer the mixture, covered, for 3 minutes.
Stir the cornstarch mixture, stir it into the vegetable mixture, and bring the liquid to a boil.
Season to taste with red pepper flakes. Simmer until heated through and serve over noodles.