Juju Bee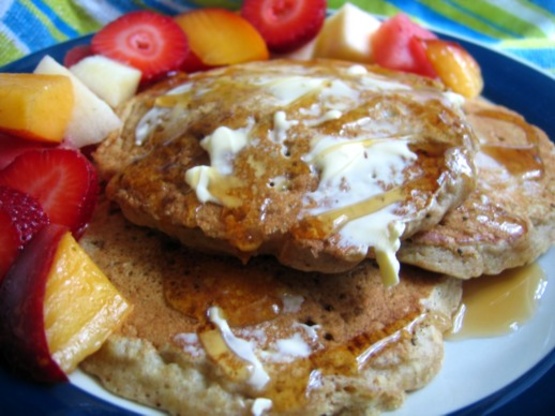 My family loved these! I don't know why I've only made them once! I cannot remember how many the recipe makes, so have guessed.

These were good, a bit dense, not too fluffy, but the taste was good, and I liked the texture of the oatmeal. They almost reminded me of Bob Evens oat and nut pancakes, but not as light. Over all we enjoyed them. I added some cinnamon to the batch which made them that much better! Thanks!
In a bowl, beat the eggs, oil and milk together.
Mix in all dry ingredients well.
Pour by 1/3 cupfuls onto a lightly oiled, hot griddle.
When tops look bubbly, flip and cook until done.
These are to be eaten by hand.