A simple old fashioned pancake recipe. Good with syrup.
Directions
Beat egg.
Stir in butter and milk.
Combine flour, salt, sugar, and baking powder.
Stir into egg mixture.
Lightly grease a griddle.
Heat griddle and drop about 1/4 cup batter onto griddle.
Spread lightly with a spoon.
When bubbles begin to appear around outside edge and break, turn with a spatula and cook on other side.
(I also lift edge a little with the spatula and peek under it to see how it's doing.) You will need to adjust your heat so they do not cook too fast and burn.
For me, the temperature usually ends up somewhere between medium and medium-high.
Reviews
Most Helpful
These pancakes ROCK! I doubled the recipe for 5 people and there wasn't a bite left. These are just so fluffy and every pancake was perfect. I added a bit of vanilla but otherwise followed the recipe to the letter and it is fantastic. Throw out the mixes, folks...these take just a few minutes to make and simply can't be beat. Love the use of real butter instead of margarine, too (margarine scares me!!!). Thanks for sharing this awesome recipe.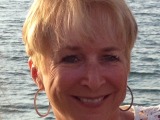 I have tried a few different pancake recipes over the past month. This is the keeper! I don't think I'd find a better recipe.
Just made these for my kids and I. They are amazing! Light and fluffy, and very tasty. Yummy! I added to my saved recipes for future use. Key for me was finding the right temperature on my stove so I didn't burn them. For me, on my gas stove, I was between medium and low. Thanks!