diner524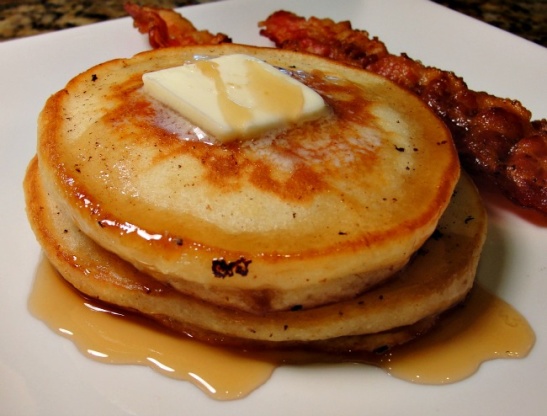 I make this pancake recipe every weekend for my kids and their friends. I have tried other pancake recipes and could not find one that suited our tastes. So, I created this recipe that creates a light, fluffy, thick, and slightly sweet pancake that just melts in your mouth. By the way, this is a great recipe for kids who do not like syrup on their pancakes.
Great pancakes!!! I made 1/4 of the recipe for my breakfast this morning and I probably should have made 1/8 of the original for just me. I made this as written except that I cut the sugar in half since I was topping them with sweet maple syrup. Thanks so much for sharing your recipe. Made for your "Pick A Chef" event, Spring 2013.
Whisk eggs, milk, oil, and vanilla. Add flour, baking powder, sugar, and salt. Mix by hand until well blended but slightly lumpy. Pour about ¼ cup of batter onto a hot, lightly buttered griddle at set at about 325°. Flip when pancakes start to bubble with slightly dry edges. Serve with butter and maple syrup.