Glutton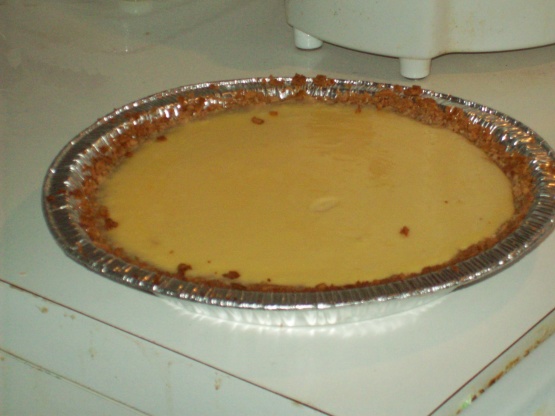 Borrowed from a fellow foodie from Panama, who "borrowed" it from his family, who borrowed it from heaven only knows. Vanilla wafers are an American invention, so we can come to the conclusion that this pie may have American origins. But it's execution is definitely Latin/Panamanian - simple to make, with bold flavors. Even the most novice baker can make this.
Pulse wafers in food processor until finely crumbled; microwave butter for 1:30. Mix together in bowl with spatula.
Place crumb mixture into pie pan and form into crust; place into 350 degree oven for 10 minutes, then remove (leave oven on) and let cool.
Beat the milk with the egg yolks and gradually add the lemon juice, zest and powdered sugar. This mix will curdle slightly.
Pour into baked cookie pie crust and bake at 350°F for 10 minutes. The center of the pie should be firm to the touch. Let cool completely. Chill. Serve with whipped cream.