Pan Seared Sea Scallops with Orange Braised Shallots
ChefLee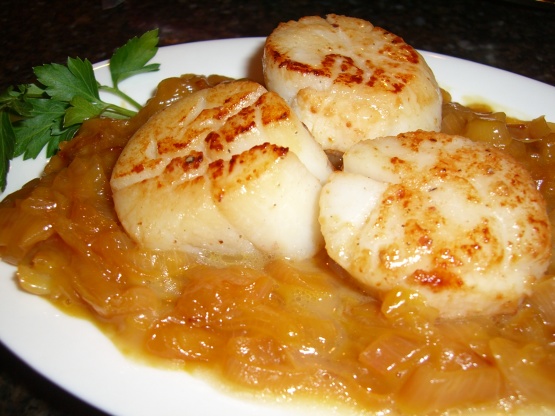 From the Chef at Citrine, Disney's Grand Floridian Resort, Orlando. These are absolutely scrumptious.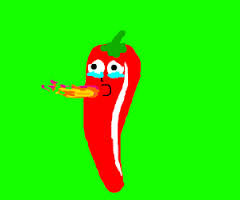 Outstanding!!!!! Love Love Loved this dish! This did not take any time at all to make and is a wonderful gourmet recipe!!! I actually did this in reverse because I didn't want my scallops to sit and wait for the shallots to cook and get cold. I sliced my shallots into fairly thin slices then I caramelized them and reduced their sauce first. That way, I was able to cover them and keep them hot while I seared my scallops. After I salted and peppered my dry scallops, I also dusted them with a little flour because I saw Emeril do that one time for a good sear. It worked out great! The orange was intense with the shallots and it was a great compliment to the scallops! I really love this recipe and will make again and again!!!!! Thanks for posting!!!
Dry scallops well and season with salt and pepper.
Heat olive oil in large saute pan until smoking then add the scallops.
Don't overcrowd them.
Brown well.
Let cook over medium high heat until done, about 5-8 minutes.
Keep Warm.
In non-aluminum pan bring orange juice and concentrate to boil.
Lower heat and simmer for 5 minutes.
Set aside.
In a saute pan, heat olive oil until almost smoking.
Add the shallots, browning them well on all sides.
Add orange juice mixture and chicken stock, cover.
Let simmer over moderate heat until shallots are nearly cooked through.
Remove shallots and let the remaining liquid reduce uncovered to about one cup.
Swirl in butter and serve immediately over shallots and scallops.