Pan-Seared Salmon With Avocado Remoulade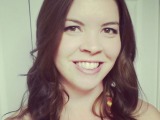 Directions
Put avocado pieces and lime juice into a food processor or blender and pulse until blended.
Slowly add olive oil, pulsing, until you reach desired consistency of sauce.
Add minced shallots (or green onions) and parsley, pulse just until combined.
Remove to a bowl, add mustard, salt and pepper to taste.
Coat the bottom of a sauté pan with oil, heat on medium high until almost smoking.
Season both sides of the salmon fillets with salt and pepper, carefully lay the salmon into the pan, skin side down.
Cook the salmon until about medium doneness, about 3-4 minutes per side.
Serve salmon with avocado remoulade sauce.
Most Helpful
That pan spread salmon was excellent, the only thing I changed was that I steemed cooked the salmon. Very good, will make it again for shure... I had my brother and law over with his girl friend and they loved it too, they even asked for the recipie!
I made this because I was searching for a recipe for my rotting avocados. This is a fantastic remoulade! We made this dish with the salmon and then we used the left-overs as a base for a lobster "bruschetta" using the remoulade on the toast and topping with cold lobster. It was a great appitizer. I am vegetarian so I put the remoulade on my boca chicken patty and it was delicious! I skipped the lobster bruschetta, but I hear it was yummy! Thank you for a fresh and savory avocado recipe!!