Pan Roasted Brussel Sprouts
Prep 10 mins
Cook 10 mins

Found this in a Cuisine at home "cooking for two" book I bought, made it and LOVE it. Made just enough for DH and I and only used one pan to cook twice, first partially cook sprouts in water then saute in butter. The end result is YUMMY if you like sprouts and really brings out the fresh flavor with a nice bright color. I did saute some onions with mine and liked that.
Directions
Combine: Brussels sprouts and water in a saute' pan.
Cover and boil, 3 minutes.
Uncover and allow remaining water to evaporate.
Move Brussels sprouts to the side of pan.
Melt: Butter in pan and add prosciutto; saute until crisp, 2-3 minutes.
Mix Brussels sprouts with the prosciutto.
Cook until sprouts begin to brown 2-3 minutes.
Stir in: Pepper rings and season with salt and pepper.
Most Helpful
Absolutely loved them!! We did not have prosciutto and subbed with Canadian bacon. I think you could use any kind of bacon in this recipe. I will for sure be making this again; thanks for sharing!!

What a great method for cooking Brussels sprouts! I followed the basic method but omitted the prosciutto and banana peppers. I add chopped onions instead (as Bonnie mentioned in her introduction). The outcome was great. I couldn't believe how quickly the Brussels sprouts developed that roasted-like consistency. Yum!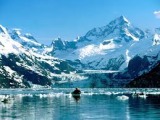 I just love brussels sprouts, and this was delicious. The surprise was the banana peppers! I've never don that before and they really complemented the sprouts. Thanks for sharing! Made for Newest Tag game.