Pan Fried Tilapia from Sandra Lee
Easy and Money Saving way to pan fry tilapia from Food Network's Sandra Lee
Directions
Heat oven to 300 degrees F.
In a shallow baking dish combine flour, seafood seasoning, salt and pepper. Add the tilapia and lightly coat each side.
Heat oil in a large skillet over medium-high heat. Shake off any excess seasoned flour and place in the skillet. Brown on both sides, about 2 to 3 minutes per side. Place tilapia on a baking sheet that is lined with a paper grocery bag or paper towels and keep warm in the oven while you prepare the sauce.
Turn down the heat to the pan the tilapia was cooked to low and add the butter. Once the butter is melted, add the garlic, lemon juice and parsley and saute for 2 minutes. Place the fillets on serving plates or a platter, top with the sauce and serve.
Most Helpful
The magic is in the sauce! The sauce combination of garlic and lemon is divine. Next time, I'm even going to double the sauce. The seasonings on the fish complement it very well. I used Old Bay for the seafood seasoning. This recipe is fast, healthy and delicious. I'll be making this again! ~Made for the Spring 2010 Pick-A-Chef~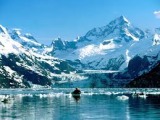 I followed this recipe to the letter, OK, I used a little more oil in my beloved cast iron pan and warmed the oven to 200. 300 will keep cooking the filets. The sauce is original and a great substitute for tartar. A keeper for sure! Warning: don't overcook!
Mardi Gras is over so this fits well into no-meat-on-Friday Lent...but I am already so looking forward to the NEXT big day -- Easter!