Pan Fried Pierogies With Ham
Parsley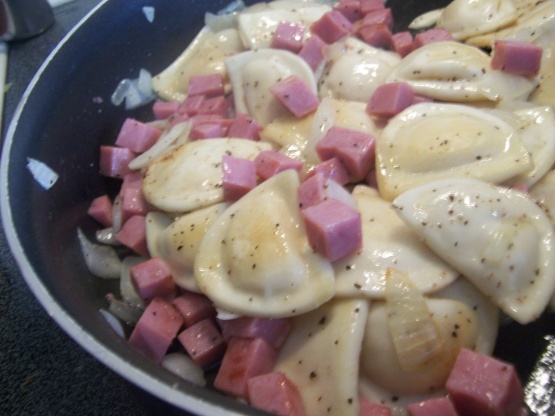 Great economical recipe to stretch ham or use leftover ham.

Top Review by tmadz
This reminds me of the polish meals my parents used to make when I was a kid. Like another suggestion, I used kielbasa instead of ham and used more pierogies since we have a big family. I also added some garlic to the onions. I ended up having to split this up between two large cast iron pans to get everything to brown to my liking.
Thaw pierogies in hot tap water in a large bowl; drain.
In a large skillet, melt butter over medium heat.
Add onions and cook until slightly softened.
Add ham and pierogies and fry until brown and crisp.
Add additional butter as needed.