Pan Fried Onions & Mushrooms
Bergy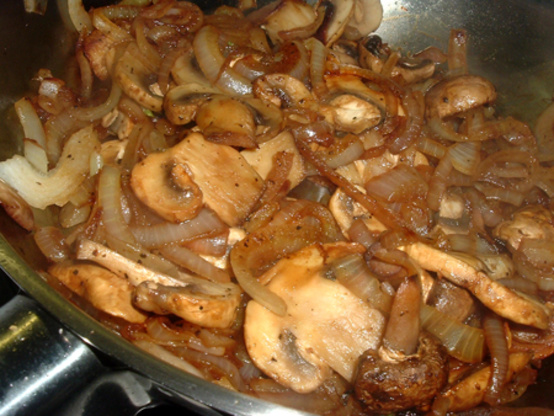 This is so simple I feel a little foolish posting it but it was so good served with Fried Liver

Sooo tasty and healthy! The onions become carmelized and the mushrooms tender. This is a wonderful size - especially with marinated steak! One of my favorites. Thanks!
Lightly spray a skillet with Pam.
Add onions and Mushrooms cook over medium heat stirring frequently for apprx 20 minutes or until the onions & mushrooms are golden.
Add vermouth and stir to get all the brown off the bottom of the pan.
Season with salt & pepper.