Pan Fried Fish With a Rich Lemon Butter Sauce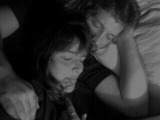 A wonderful and flavorful dish that you can choose a variety of fish such as flounder, cod, trout, snapper, etc. Great served with fresh steamed veggies and steamed rice.
Directions
LEMON BUTTER SAUCE: Heat a large skillet over high heat. Add the wine, lemon juice, garlic, and shallots. Cook for 3 minutes.
Stir in the salt, pepper, Worcestershire, and hot sauce and simmer until the mixture is somewhat syrupy, about 3 minutes.
Stir in the cream and cook for 1 minute. Over low heat, whisk in the butter a few pats at a time. Continue whisking until all of the butter is incorporated into the sauce. Serve immediately or keep warm until ready to use.
FISH: Mix fish spice blend ingredients together. Season both the fish and flour with spices and dredge the fish in the seasoned flour or panko/almond mixture, coating completely.
In a large saute pan, heat the olive oil. Add the fish to the saute pan, pan-frying for about 4 minutes on each side.
SERVE: Drizzle some lemon butter sauce on each plate. Top with fish and drizzle more sauce over top of fish. Top with fresh parsley.
Reviews
Most Helpful
Mixed the spice-rub with flour and pan fried in olive oil. Will omit sauce in future. This was absolutely delicious!! I am always looking for easy recipes to add variety to my menu and this was GREAT!
This is our family's new favorite recipe for tilapia, cod, halibut etc. the sauce is fantastic and super easy to put together and the spice rub is perfect although you need to use the right amount for your taste. I sprinkle a light amount on the fish and some in with the flour but if you prefer a stronger taste you could go heavier. I agree that it leaves a bit of a mess to clean up but it is sooooo worth it!