Pam's Mashed Potato Casserole
Parsley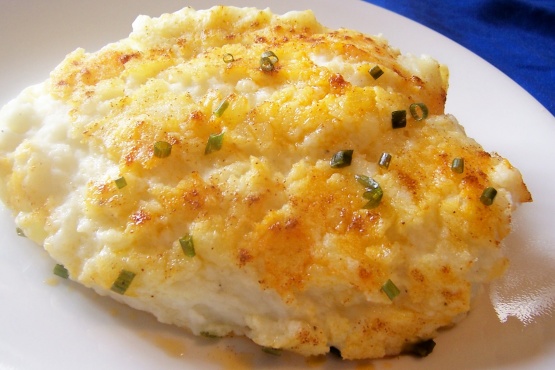 This is a dish my sister-in-law used to make, when she cooked years ago. It is not for those that are watching their weight. Very good and easy to make.

This is a family favorite. Sometimes I melt a bit of shredded cheddar on the top and add green onions.
Pre-heat oven to 350 degrees.
Cook and mash the potatoes.
Add the cream cheese, 1/2& 1/2, butter, onion salt, seasoned salt, regular salt& pepper to taste.
Beat together till fluffy.
Place in 9x13 inch casserole.
Brush top with butter and sprinkle with paprika.
Bake in oven at 350 degrees for about 35 to 45 minutes or until heated through.