alligirl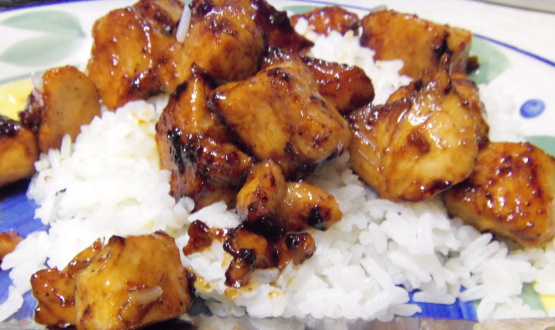 This is my Mom's creation, and it's so tastey I thought I'd share it with the rest of the world. Hope you enjoy it as much as we do!

This would make a nice appetizer as well! I changed the cook time a bit by browning the chicken pieces and then removing them from the pan. I then added the rest of the ingredients and reduced the liquid by about half before adding the chicken pieces back into the pan. I didn't want to overcook the chicken and by reducing the liquid first, the chicken had a wonderful golden glaze plus was tender. Thanks for an easy and tasty dish.
Heat the oil in a frying pan and add chicken. Cook until the chicken starts to brown. Add worcestershire sauce and green onion, and stir. Gradually add gingerale, letting it boil down and brown further. Serve with rice or potatoes and your favorite veggies.