Thorsten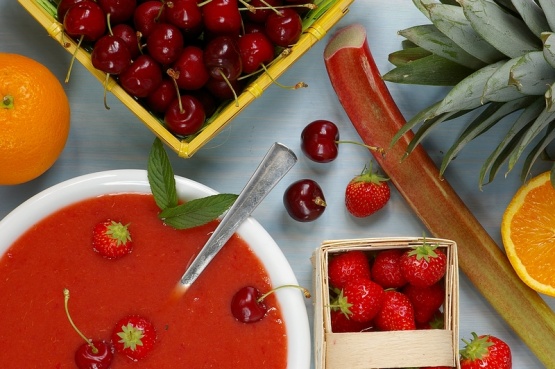 The Jewish Holiday Cookbook by Joan Nathan. This is a cold soup, so will need chill time.

There is nothing better on a hot day than a cold fruit soup. I like that this fruit soup contains so many different varieties. The soup is easy to make, but I used less salt (I salt to taste after cooking). The sour cream balanced the different flavours well. Thanks for sharing such a delicious fruit soup recipe.
Combine all the ingredients except sour cream.
Simmer about 30 minutes.
Purée.
Chill.
Add sour cream before serving.