Paleo or Raw "granola" Cereal
msmia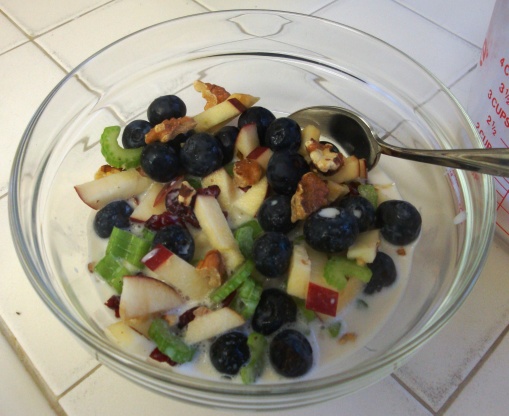 This is a fresh, grain-free version of a granola type cereal. Paleo diet and Raw Vegan appropriate but yummy for anyone looking to make their own morning cereal a bit healthier.
Chop all ingredients and combine in a bowl. Add almond milk and EAT!
Feel free to substitute pear for apple, dried apricots for cranberries, raspberries for blueberries, hazelnuts for walnuts -- The possibilities are endless!