Pad Thai Whole Wheat Noodles
Bergy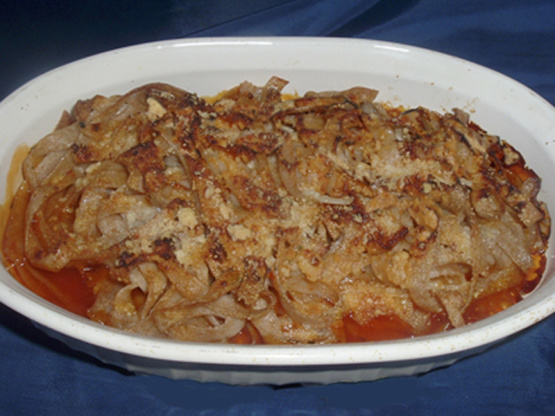 I had some left over cooked noodles and wanted to do something easy and a bit different withe them. It ended upas a very tasty dish so I'm posting this simple recipe. This recipe is enough for two servings as a side dish or 1 serving as your main meal. I used bought Pad Thai sauce .Watch that the Parmesan doesn't burn.
3

cups cooked whole wheat noodles
1⁄2 cup paad Thai sauce
1⁄4 cup grated parmesan cheese
salt & pepper
Place your cooked noodles in a baking dish, pour the Pad Thai sauce overr the noodles and sprinkle with the Parmesan on top.
Bake in 350F for 25 minutes.