Prep 10 mins
Cook 20 mins

From Reynolds Wrap, I've been making these for years and they always turn out! You can easily change the spices to suit your tastes! I've always made them on the grill, but directions are provided for the oven as well.
Directions
Preheat oven to 450* or preheat grill to medium high. Spray foil with nonstick cooking spray.
Center sliced onions on sheet of heavy duty aluminum foil. Layer potatoes evenly on top of onion. Drizzle with oil. Sprinkle with seasonings.
Bring up sides of foil and double fold. Double fold ends to form one large packet, leaving room for heat circulation inside packet.
BAKE 30-35 minutes on a cookie sheet in oven OR
GRILL 15-20 minutes in covered grill.
Most Helpful
Great potatoes! I baked mine because of the weather and we really enjoyed them. I think that next time I make them I will replace the dill with Italian Seasoning. Thanks for sharing this easy keeper. Made for Best of 2012 Tag.

This recipe is heading into my favorites file! I loved how easy and convenient this side dish was to do as I was grilling the main dish. I kept my packet of potatoes on the grill for about 20 min...maybe a tad bit more...on med-high flame. They actually browned up a bit, which I LOVE but didn't expect with this method. I was happily surprised. I was surprised to see that I was out of onions, so I ended up using shallots and they worked wonderfully! I used just a bit less of the dill - personal preference. Thank you for posting!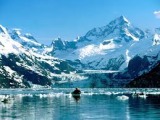 These were fabulous! I made as directed only cutting the recipe in half and adding some garlic and basil for the dill. Definately a keeper. Served with recipe#395542#395542, recipe#7612#7612 and asparagus. Made for Cooking from the Pantry Challenge tag game and Diabetic forum.