Paad Thai - Shrimp (Stir-Fried Thai Noodles)
Laouli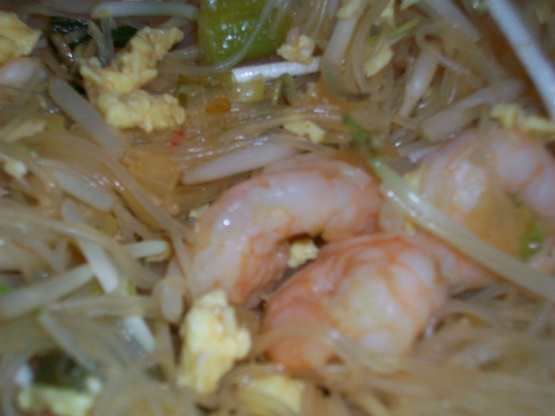 I attended a cooking class with chef Poolsin Krisananuwatara and this is one of the dishes we made. It was delicious.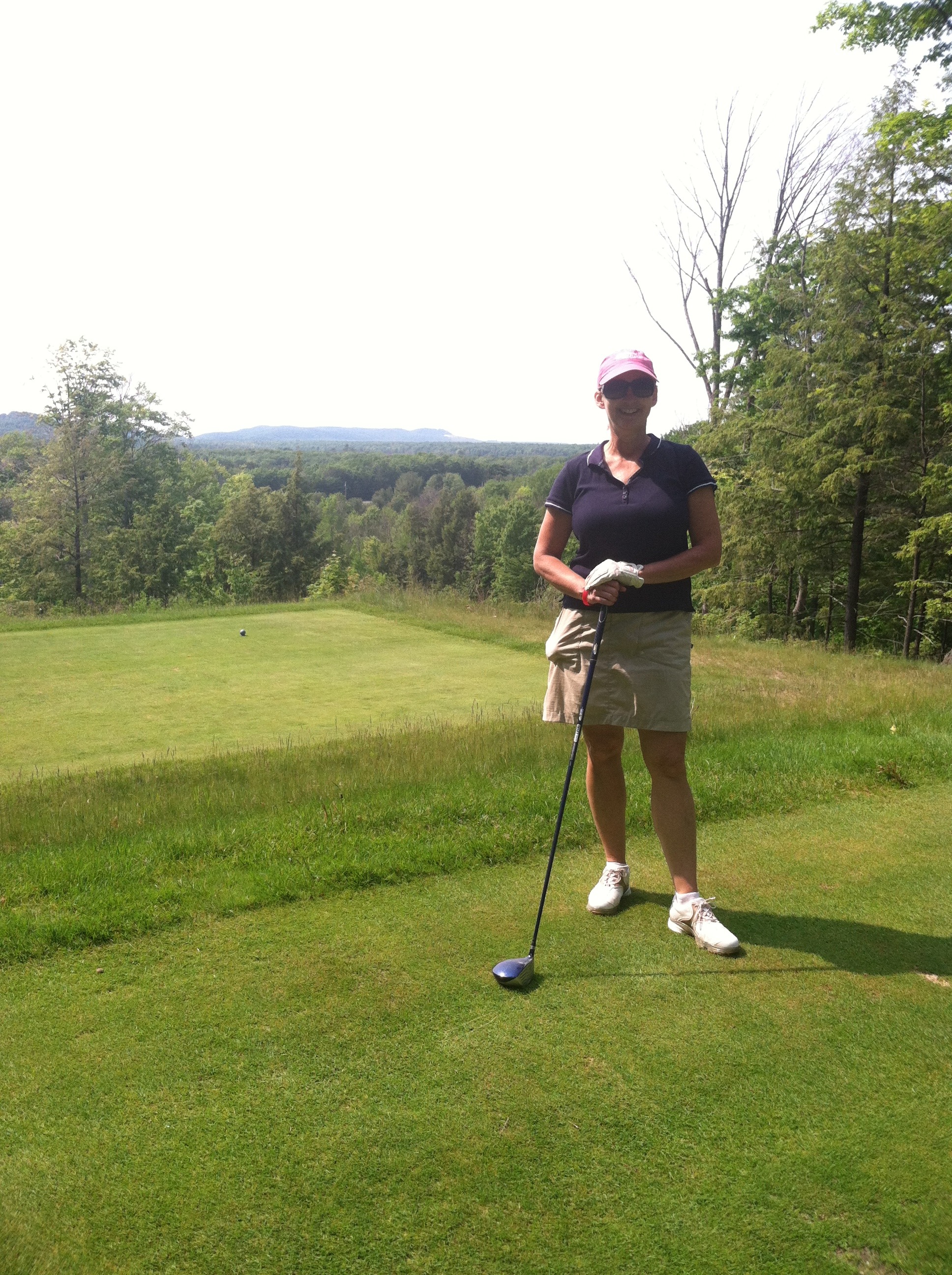 We really enjoyed this version of Pad Thai. The sauce was very different than what I usually make, but we thought it was very good. All of the ingredients came together to create a delicious meal. Thank you!
Soak the rice noodles in hot water to cover, for at least 30 minutes. Drain and set aside. Prepare all the remaining ingredients to be ready to cook.
Make the sauce - combine the tamarind juice (or vinegar), fish sauce,brown sugar, and paprika in a small saucepan. Stir and heat over medium heat until it starts to boil, then lower the heat and simmer the sauce for 10 minutes. Taste for the proper balance of sweet/sour/salty, and adjust if necessary. Set aside.
Heat 1 tbsp oil in large wok or non-stick skillet. Add eggs and scramble them. Remove eggs and set them aside when just done.
Heat 1 tbsp oil in the wok or skillet and saute shrimp with 2 tbsp of the sauce. Remove and set aside as soon as the shrimp are pink (about 2 minutes).
Heat 1 tbsp oil in the wok or skillet and saute onion and garlic, adding about 2 tbsp sauce. Add noodles, stir well, adding more sauce to keep the noodles moist. If noodles become too dry, sprinkle with some water. Remove noodles and set aside.
Heat 1 tbsp oil in the wok or skillet and saute fried tofu, preserved white radish, and 1 tsp chile flakes (or to taste). Add remaining sauce. Return noodles to pan with tofu mixture. Taste again, and adjust. Add cooked shrimp, bean sprouts, green onion, and scrambled egg. Lift and turn the noodles a few times to mix.
Serve on the plate with a lemon wedge, and top with chopped peanuts, and a few chile flakes.