P.s. I Love You! (Cocktail Beverage)
Boomette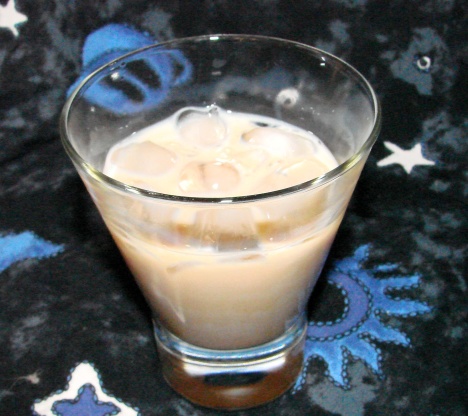 This recipe from the *Nightcaps* section of the Australian Women's Weekly "Cocktail Guide" cookbook would surely be a lovely way to end a romantic evening. *Enjoy* (Note: There is another version of this drink w/the same name already posted, but they are distinctly different.) *Edited to Add* on 9/19/08 -- For any who might be curious about the strength of this cocktail, I ck'd the % of alcohol in ea ingredient & found that Amaretto is 24%, Kahlua 26.5% & Bailey's 17%. As the amts of ea are equal, the % of alcohol by volume is 22.5%. :-) *Further Edit* on 7/3/12 -- While this recipe was found in an Australian cookbook, its ingredients were decidedly more international than they were Australian. Given the choice of Italy for Amaretto, Mexico for Kahlua or Ireland for Baileys ... I opted to pay homage to my Irish roots & include it as part of this ZWT cookbook. :-)

We enjoyed this as a quick nightcap. The liqueurs all went together quite well and went down rather smoothly. Thanks for sharing your recipe with us, twissis.
Pour all ingredients over ice into a 6 oz old-fashioned glass.
Stir w/a swizzle stick & dust w/a light sprinkle of ground nutmeg.