CindiJ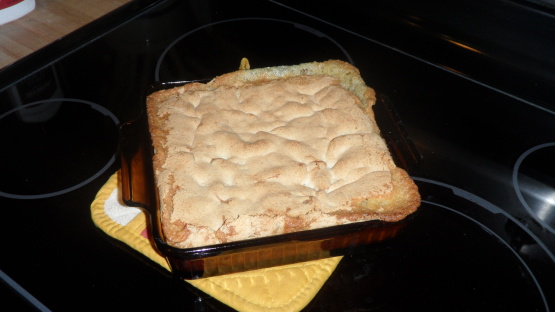 My sister found this recipe some 30+ years ago...President Truman requested this often and Bess would go to the kitchen and make this for him herself. This is best served warm with FRESH whipped cream.
Beat eggs well until thick and lemon colored.
Gradually add sugar to eggs.
In separate bowl mix together flour, salt and baking powder.
Stir into egg mixture.
Chop apples (with skins) and nut meats- fold into batter.
Grease 9x9 pan well with butter.
Pour in batter.
Bake in preheated 325º oven approximately 30-40 minutes or until done.
Pudding falls slightly after baking.