Prep 50 mins
Cook 55 mins

I make the cornbread the day before.
Directions
Make cornbread according to package directions; cool and crumble.
Combine cornbread crumbs, bread cubes, and chicken broth in a big bowl; stir until moistened; set aside.
Melt butter in a large skillet; add onion, celery, green bell pepper.
Saute 6 minutes.
Add oysters; saute 1 minute.
Add oyster mixture, parsley, sage, salt, pepper, beaten eggs, and hard cooked eggs to bread mixture; stir until well mixed.
Spoon into a greased 13x9 inch baking dish.
Bake at 375 degrees for 50-55 minutes.
Let stand 15 minutes before serving.
Most Helpful
my hubby LOVED this dressing (as did i...smile)
Oyster Dressing..a quest to replicate the long lost oyster dressing my dear Mom (who couldn't cook worth a flip, but she had her moments) used to make. The hardboilded eggs put me off a bit, but this looks like a gooder. Happy T-day 2007! The Hungry Texan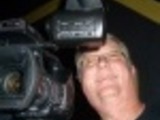 This is great -- I made is last year (2002) and it was a HIT...now its a regular side dish.