Rita1652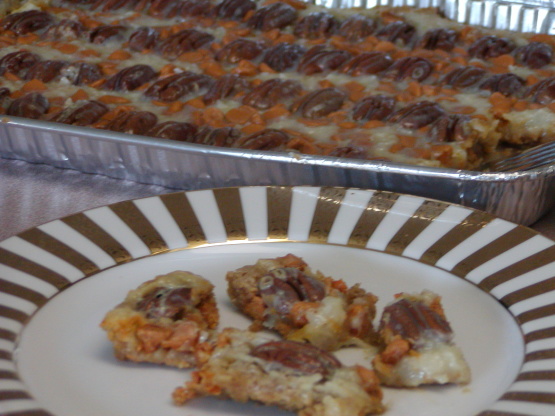 I got this recipe from my mum, who got it from my Aunt Corlene. These were her DH's favorite sweet treat. Sadly Uncle Owen passed away in 1994, but having a bite of this is like having him back again, I'm so glad I found this in Mum's recipe file. I hope you enjoy them also!
Mix together the crust ingredients and press them into a 5x10 or 8x8" greased pan.
Spread coconut & butterscotch chips over the crust & place the pecan halves on top, try to space them so that each 1 x 1" bar has 1 pecan half.
Pour over the can of sweetened condensed milk Bake at 350° for 20 minutes.