Overnight Oven French Toast
Pamela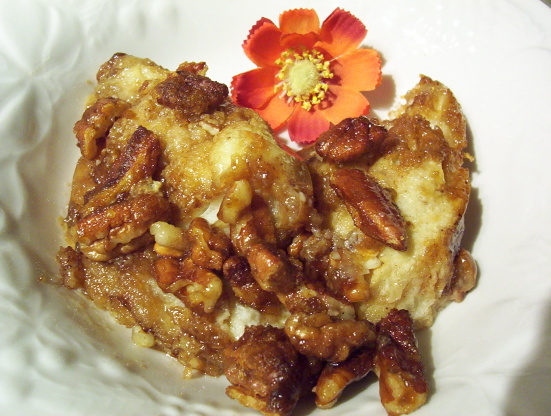 This is an easy recipe for a brunch or breakfast. It has a wonderful praline topping. It's always a hit!
Butter a casserole dish (large rectangular one).
Fill dish with bread slices so dish is covered with bread.
Mix eggs, milk, half and half, vanilla, nutmeg, and cinnamon.
Pour mixture over bread slices.
Refrigerate overnight (must hold overnight).
Make topping: Mix butter, brown sugar& corn syrup.
Stir in pecans.
Spread evenly over bread slices.
Bake uncovered until puffed and golden about 40 minutes at 350.
Let stand 5 minutes before serving.