Overnight Oatmeal (Muesli)

The flavors in this sweet breakfast really stand out. I adapted this to 1/4 the original recipe but if you want it to make more than one serving, just multiply ingredient amounts accordingly. You can really enjoy playing with this recipe.
Directions
Combine all ingredients EXCEPT SUNFLOWER SEEDS AND APPLE in a bowl.
Cover bowl and refrigerate overnight.
In the morning, chop the apple and stir it in with the seeds (or any others you prefer). Enjoy!
Notes: You can play a bit with the amount of soymilk in this recipe, since some like it super-thick. If you want it slightly moister, use the 3/4 cup. Or you might want even more.
I know, getting out the grater for 1/2 tsp orange zest -- but it is so worth it!
Have fun!
Most Helpful
Glad I came across this recipe in my browsing...reminds me that I can choose to eat my morning cereal raw instead of always cooking it. And so it's a good alternative and very handy when time crunching in the mornings to just prepare it the night before (and then it's just apples to deal with in the morning). I throw raw sunflower seeds into the mix and let them soak in the brew as well. I've enjoyed this with cut up dried figs, a touch of vanilla extract, or 1 tbsp of maple syrup. Plain yogurt stirred into this is good, and I like a tbsp of wheat germ and a bit of ground flax seed too. Thank you for posting!

I enjoyed this version of muesli. It sure made for a healthy start to my day. I particularly liked the freshly cut apple and the raw sunflower seeds. Thank you!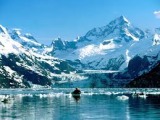 I so enjoyed this! Definitely reminds me of Bircher Muesli I had many times in Switzerland, but have never attempted to make at home. This was just so easy and on a day like today when I had zero time to make anything even close to nutritious for myself, this was PERFECT! I ended up having it for lunch, and was so short on time I didn't bother with the apple, but I bet that would be good. I added a bit of maple syrup and pumpkin seeds to the overnight mixture, instead of sunflower seeds. Delish! Thanks for this great find!