Overnight French Toast Cream Cheese Casserole
gertc96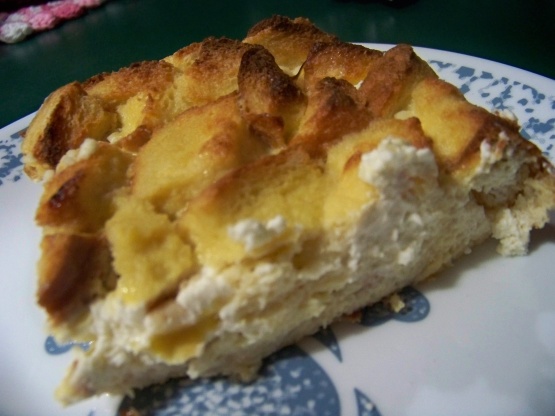 Very easy! It just takes minutes to make the night before and then just bake it in the morning. I usually make a small 8" x 8" casserole, using half the ingredients, except a little more bread (5 slices) and a little less cream cheese (6-7 oz.). NOTE: optional nuts have been added.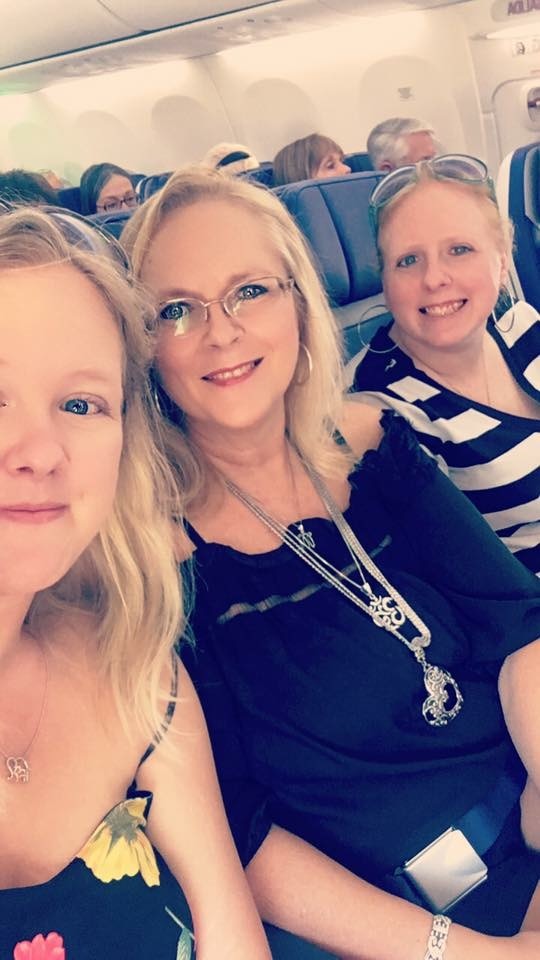 I think this could be good with some adjustments as mentioned by others. We too found this to be bland. I cut the recipe in half and we found after 40 mins it was still a little under cooked even though it sat out for 1 1/2 hrs. before cooking. On 1/3 of the casserole I added cinnamon, 1/3 was left as given and the other 1/3 I added apricot preserves. The cinnamon section was the best, but still needed more cinnamon and something more I'm not sure what. I actually think maybe the cream cheese needs to be blended with a little sugar and vanilla, but then the recipe would be a little more time consuming. Has anyone tried strawberry cream cheese?
Layer half of the bread cubes in a greased 9 X 13 casserole dish.
Scatter the cream cheese cubes over the bread, then add the other half of the bread cubes on top.
Combine egges, milk, and syrup. Pour over the casserole.
Cover and refrigerate overnight.
In the morning, bring to room temperature, and sprinkle the nuts over the top of the casserole, lightly pressing them in with a spatula.
Bake 30 to 45 minutes in a 350 oven.
Serve with more maple syrup, if desired.