A nice way to start a morning, fresh baked cinnamon rolls.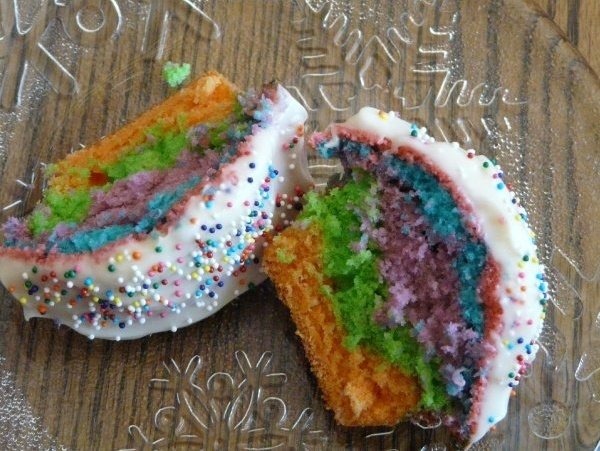 a good tasting cinnamon roll the brown sugar gives it a distinct taste. I loved being able to make this the night before as cinnamon rolls are a lot of work to do first thing in the morning. Recipe is a little unclear, not sure what pan to cook in, not sure what cinnamon butter is so I used 3 tablespoons of butter mixed with 2 teaspoons of cinnamon and I did not leave them out overnight I put them in the fridge as I was unsure. Easy recipe and wonderful smelling while baking. Definite 5 star with clearer directions. I also topped these with cream cheese frosting :)
Mix the first 3 ingredients at 6 PM, and let stand 10 minutes.
Mix next 5 ingredients together while the first mixture is resting.
Combine the two mixtures and mix well.
Let stand until 10 PM.
Divide dough in half and let rest 10 minutes.
Roll out each piece and add filling (I use white sugar, brown sugar and butter and cinnamon).
Cut; place in 8 1/2 x 13" pan.
Cover and let rise overnite. (in refrigerator).
Bake in the morning at 350 degrees for 20-25 minutes.