Bergy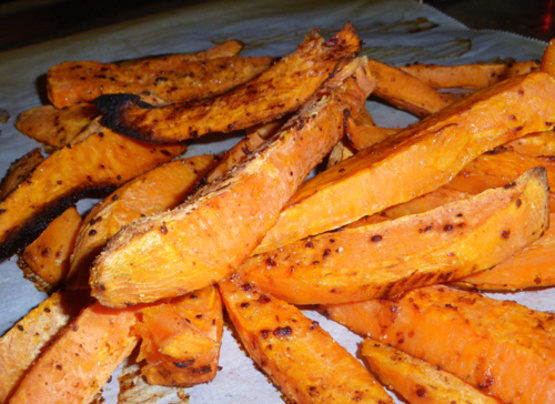 Oven roasting sweet potatoes actually brings out the natural sweetness. Sweet Potatoes are naturally rich in potassium. I found this recipe at Eating Well Magazine.
Just tried this and it turned out great! I didn't measure anything. Just used enough oil to coat (I use avacado oil blend) then sprinkled with salt, pepper, cumin, and clove.
Preheat oven to 450°F
Toss sweet potato wedges with oil, salt and pepper.
Spread the wedges out on a rimmed baking sheet.
Bake until browned and tender, turning once, about 20 minutes total, or until tender.
Serves 2.