Oven Roasted Tilapia With Tomatoes, Pesto and Lemon
Looking for something impressive but oh so easy? This simple and delicious dish would make a great 'date night' dinner or even doubled for a dinner party. Tilapia is a really mild fish without that 'fishy' taste making this a great recipe for people who do not like fish and a wonderful meal for those who do! Pesto and tomatoes are so lovely and aromatic together and roasting allows the flavors to intensify. What a simple way to create an incredibly delicious dish. In order to soak up every delicious drop I would serve this over a simple rice like my Perfect Basic White Rice or serve it with a good crusty bread. Adding a simple green salad and a wonderful bottle of wine would make this meal totally rock! I would serve it with Chateau Ste Michele Dry Riesling. I found this recipe on http://ellysaysopa.com/2008/03/03/fish-for-people-who-dont-like-fish/ Of course I did change up a few things that I thought would make it even better. My mouth was watering so much when I read this recipe that I had to share it with you as fast as I could! If you try this before I get to the store and am able to make it please let me know what you think! After Breezermom's helpful comment I edited the directions for the pesto and lemon juice so the pesto is not runny. Thanks breezer!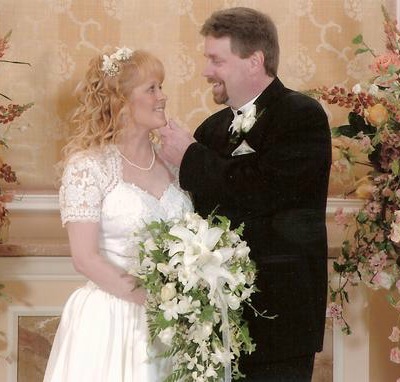 I'd give this TEN stars if I could!!! OMG was it good!! And I'm NOT a fish eater! So that outta tell ya! After reading the directions though, I made it a little easier. I put 3 fillets in a sprayed 13x9 dish, (salted and peppered the fish on both sides, and placed them in the dish.) I squirted lemon juice on them, then topped them generously with pesto. I then decided to top them with grated asiago cheese, a nice amount also. Then I just chopped the tomatoes, tossed them with EVOO, garlic, s & p. And topped them with that. Then sprinkled them with sliced black olives and popped them into the oven. They baked at 425 for 13 minutes and were perfectly done and very juicy! Then garnished them with lemon slices. WAHLAH! :) AWESOME!!!!! Made for the ZWT4
Gently combine the tomatoes, garlic and olive oil with a little salt and pepper if desired and roast in a preheated 425 degree oven for about 10 minutes.
Juice the lemon and mix SOME of the juice with the pesto, adding more if desired or needed keeping the pesto a nice spreadable consistency and not runny. (Thanks breezer mom!) Spread mixture on top of the fish which has been seasoned with a little more salt and pepper if desired.
Cut the juiced lemon halves in half again so that you have two pieces of lemon to support each filet. Place a filet on top of two pieces of juiced lemon so that the fish is somewhat out of any liquid that accumulates, allowing it to roast rather than boil.
Return to oven for about 10 minutes or until the fish is flaky and no longer opaque.
Plate the fish along with the tomatoes and garlic and serve with more lemon wedges if desired.