Oven Roasted New Potatoes
Prep 10 mins
Cook 20 mins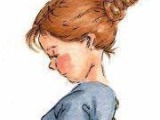 A decadent and delicious new way of preparing potatoes.
Directions
Scrub the potatoes and cut into bite size pieces.
Cook in water to cover in a saucepan just until tender.
Place half the potatoes in a 2 quart baking dish.
Season with salt and pepper.
Drizzle with half the melted butter.
Sprinkle with half the bacon, half the cheese and half the scallions.
Repeat layers with the remaining ingredients.
Bake at 350*F for 20 minutes or until bubbly and heated through.
Most Helpful
Excellent. I used some onion and fresh garlic that I sauteed before adding to the potatoes. The potatoes were crisp on the outside and tender on the inside. Thanks for sharing. :)

I just used regular potatoes and finely chopped onions. End result - very delicous and easy!
These potatoes were unbelievable....crispy on the outside and soft on the inside...we love them...will be making these for the Fathers Day Feast....