Bergy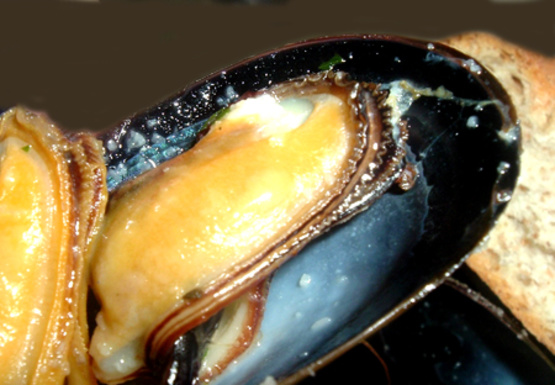 I found this recipe in one of my Bon Appetit magazines. It is so delicious. It is a true treat, as mussels can be expensive.

Top Review by Bergy
It was tasty and looked good - Cut the recipe in half and still worked - I wanted to add some parsley at the end but held off. French bread is a must to sop the lovely sauce. I added bit more garlic . Used whole wheat baguette slices. Delicious as an appetizer Thanks Leilani for posting
Preheat oven to 450 degrees.
Position 1 rack in bottom third of oven and the other rack in top third of oven.
Mix 1st seven ingredients in a small bowl; season with salt and pepper.
Brush bread on both sides with olive oil; place on top baking rack in oven.
Place mussels in wide oven-proof pot; cover and put on bottom rack.
Roast mussels until mussels open, about 5-9 minutes.
Watch bread until it is lightly toasted.
Remove any mussels that did not open.
Add herb butter and stir until melted.
Divide mussels and juices among bowls and sprinkle with remaining chopped chives.
Serve with bread.