Oven Roasted Broccoli With Parmesan
Laka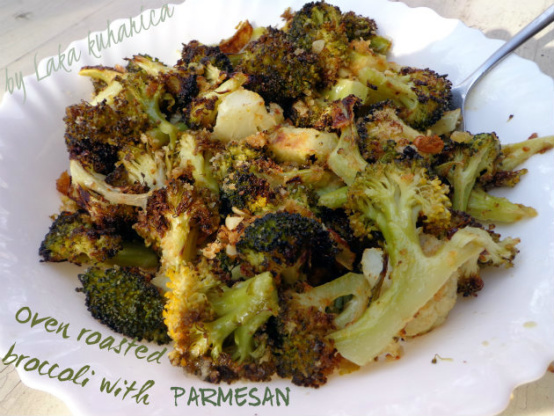 Recipe by Laka
A simple recipe for a quick and easy side dish of garlic roasted broccoli topped with Parmesan. Perfect for any day of the week as well as for special occasions.
Toss the broccoli florets with the olive oil, garlic, salt, and pepper on a baking sheet lined with parchment paper or silicone sheet. Spread them in one layer.
Sprinkle with Parmesan cheese and roast in the oven at 230°C, without stirring, until the edges are crispy and the stems are crisp tender, about 20 minutes.
Serve hot or warm.