Oven Roasted Broccoli (America's Test Kitchen)
Prep 10 mins
Cook 10 mins
I love broccoli! I was intrigued by this recipe when I saw it on ATK. The sugar really helps to caramelize the broccoli and give it a "nutty" flavor. Yummy!
Directions
Preheat oven to 450*.
Put a jellyroll pan on the bottom rack of the pre-heated oven.
In a large bowl, combine olive oil, salt, sugar and pepper. Set aside.
Cut fibrous exterior stem off broccoli. Cut stem into 1" pieces.
Cut florets into large pieces.
Toss cut broccoli with oil and spice mixture, coating all pieces evenly.
Using oven mitts, carefully remove pan from oven and place flat ends of broccoli on pan, working quickly.
Return pan to oven and cook for 9-11 minutes.
Reviews
Most Helpful
Let me begin by saying how much I LOVE roasted asparagus! That said, I think I'll just continue to steam broccoli, instead of roasting it. It really is not worth the trouble (minimal as it was) to oven-roast it. Use your culinary skills and expertise to create something praiseworthy...this broccoli is NOT it!
Outstanding broccoli and so simple. I've roasted broccoli before. This one was the best I have tried. Thank you!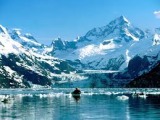 I love roasted broccoli and this was very good. I've never added sugar before, but it really did add a nice flavor. Thanks anovamom for a nice side. Made for Cookbook Tag.