Oven Roasted Asparagus With Garlic
gailanng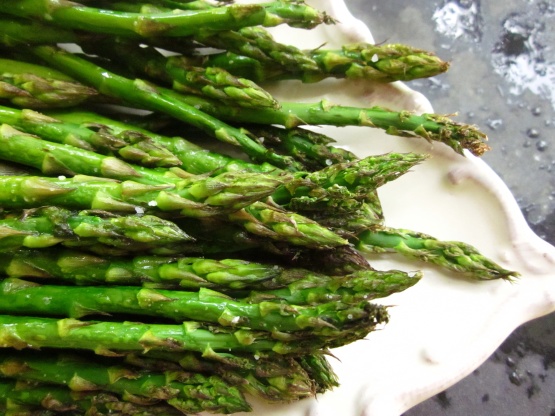 Easy to prepare and quick to table.

Very tasty and easy to make.Made exactly as stated here. I think next time I'll use a herbed olive oil and maybe a sqeeze of lemon or lime, just to add a little zest to it.
Preheat oven to 450°F.
Spread asparagus in a single layer on a shallow baking pan or baking sheet.
Drizzle lightly with olive oil.
Sprinkle salt to taste.
Spread minced garlic over all stalks.
Place pan in oven for 10-12 minutes--stalks should be roasted, but still crisp.
Serve immediately.