Derf2440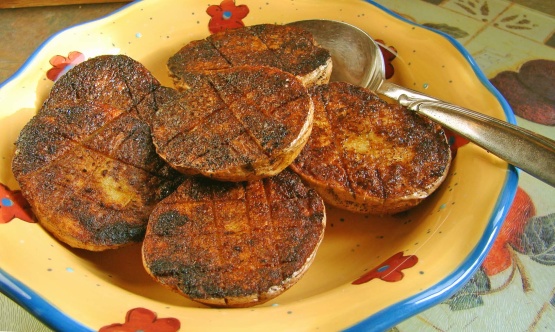 This is a nice and easy recipe, that goes very well with lamb and ratatouille. If you don't like cumin, use paprika. I usually make more than we really eat, because you can reheat them a little if you have left overs, though in my family it never comes to that. We tend to eat them cold as well.
grease a baking tray.
wash potatoes and cut in half.
crisscross the halfs with a knife on the bottom (none peel) side.
sprinkle cuminseeds or paprika on the baking tray and place the potatoes on top.
put bits of butter or drops of oil on the potatoes.
sprinkel with salt and cuminseeds or paprika.
Leave in oven at 210 celsius for 30 minute or until bottoms are brown and potatoes are done.