To save some time you can broil the potato slices ahead of time. This can easily be doubled.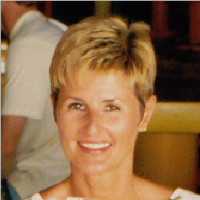 I so enjoy making something a bit different and I had a crowd to feed and everyone loved these!!! My changes included using my own salsa instead of taco sauce and I used pepper jack cheese instead of the mexi blend. I used black olives and also made some topped w/ chopped cilantro, avocado, and/or sour cream. Thank you again, Kitten, for a wonderful recipe!!!
Slice the potatoes into 1/4-inch thick, then arrange in a single layer onto a large greased baking sheet/s.
Sprinkle both sides with seasoned salt (or white salt) and black pepper.
Place 4 inches from broiler heat and broil until golden brown; turn over the slices and broil other side of slices until browned and fork-tender.
Remove from oven and top with taco sauce, green onions, chilies, shredded cheese and sliced olives.
Broil until the cheese has melted.