Alia55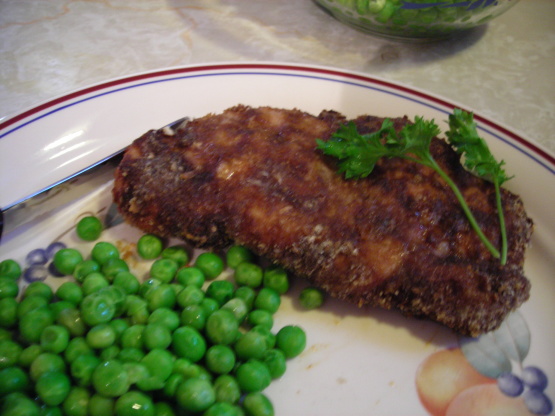 This is very nice and tender. The flavors were a bit daunting when I first came across this recipe, but they are very nice and not at all overpowering as I thought they would be.

Preheat over to 350°F.
Line baking dish with foil.
In a bowl, beat egg, soy sauce, sherry, ginger, and garlic powder.
Sprinkle bread crumb onto a plate.
Dip chops in egg mixture, then press into breadcrumbs, making sure they are evenly coated on both sides.
Place chops on foil lined pan and bake for 30 minutes.
Turn and bake for another 20 minutes.