loof751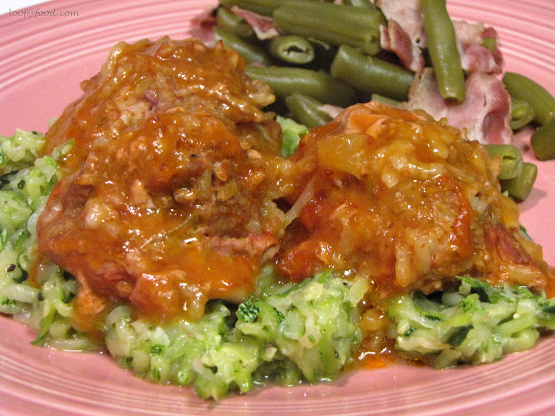 This reminds me of a recipe from my childhood

Top Review by Ackman
The meat balls themselves were really good!!! I like a little chopped celery in meat, so I added a 1/4 cup. I thought the sauce was a bit bland & too thin, though. I'm certain I would make these again, but would cut down on the water in the sauce & add a little seasoning to it. THANKS for sharing!!!
In a bowl, combine the first seven ingredients; shape into 12 balls. Place meatballs in an ungreased 8-in. square baking dish. Combine the remaining ingredients; pour over meatballs.
Cover with foil and bake at 350° for 1 hour. Uncover; bake 15 minutes longer. Yield: 4 servings.