Saturn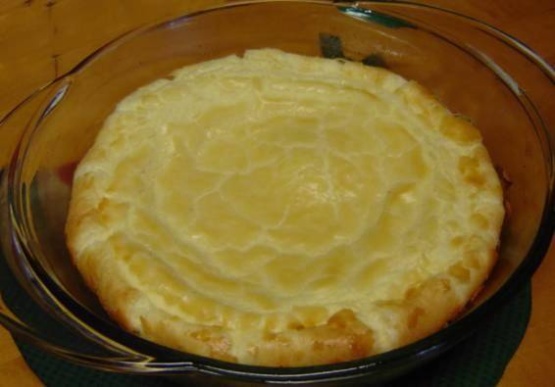 Warm, quick and comforting morning food!
Oh My Gosh Laurie is is so Delicious, My DH couldn't belive that I had found this Recipe. We use to go to a Resturant in the Bay area by the name of Ken's Pancake House. They made Pancakes like this. Also one with apples in it. It is so easy to make , I loved watching them PUFF Up while baking. This will be a regular at our house. Thanks Laurie
Beat eggs well.
Add flour stirring constantly.
Stir in milk, salt and butter.
Pour into greased pie pan.
Bake 450 for 12-15 minutes.
Sprinkle with powdered sugar.
Serve hot with butter and honey.