Oven-Grilled Reuben Sandwiches
2Bleu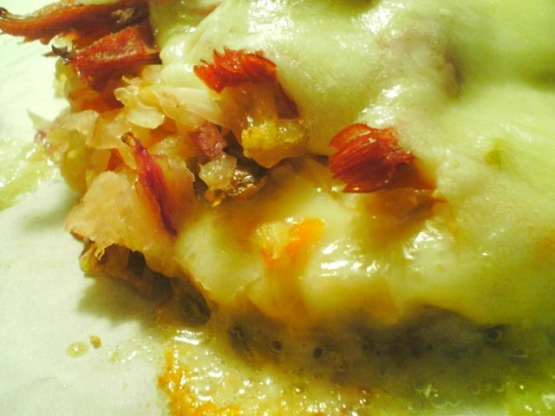 For a great homemade Reuben sandwich, make a quick "sauerkraut" by simmering bagged coleslaw with vinegar and sugar, and replace overly sweet Russian dressing with a simple blend of mayonnaise and Dijon mustard. Oven-grilling allows you to cook the sandwiches all at once (and without turning them) rather than cooking them in batches on the stovetop.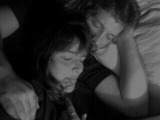 Top Review by 2Bleu
This was made for the 'Make it Healthier' game. I made quite a few changes. I've reduced the calories down to 564, the fat down to 28.2, and the carbs down to 34.4. I love Reubins and this was no exception. Ok, it was. The technique of using fresh slaw and cooking it down instead of kraut gives a marvelous new flavor to Reubins. I like mine with mustard (whoever started this thousand island thing anyway? lol) But the addition of some mayo incorporated into the mustard just added peak flavor to the slaw and the sandwich overall. This is definitely a keeper! Thanks for sharing it and allowing it to become Recipe #278406 :) -Bird-
Adjust oven rack to middle position, place baking sheet on rack, and heat oven to 450 degrees.
Bring vinegar and sugar to boil in large skillet over medium heat. Stir to dissolve sugar; add coleslaw, cover, and cook, tossing occasionally, until coleslaw is tender, 8 to 10 minutes. Remove lid and simmer until liquid has evaporated, 1 to 2 minutes. Season with salt and pepper.
Combine mayonnaise and mustard in small bowl.
Spread 1 tablespoon mayonnaise mixture on each bread slice.
Layer 1 slice cheese, 1/2 cup coleslaw, 1/4 pound corned beef, and 1 slice cheese on top of bread slice.
Top with second slice of bread and compress sandwich with your hands.
Repeat to make three more sandwiches.
Brush tops and bottoms of sandwiches with melted butter.
Transfer sandwiches to preheated baking sheet. Bake until toasted, about 10 minutes. Serve.