lazyme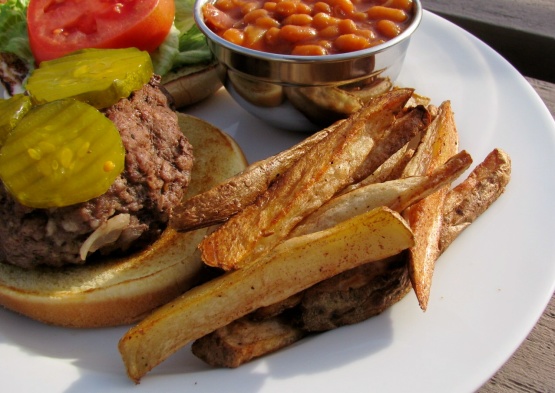 I adapted this recipe on allrecipes posted by Barbara Harris. I like it because it's easy and takes approx. 30 mins. to bake. I don't like alot of seasonings on my fries, so I omit the cayenne. No fuss, no muss. They do not, however, turn out really golden and crispy if you are looking for this result.
Preheat oven to 450°F.
Shake all ingredients in a plastic bag.
Spread onto a baking sheet.
Bake for 30 minutes or until potatoes are tender and.
completely cooked.