Oven-Fried Sweet Potato Wedges
Prep 10 mins
Cook 25 mins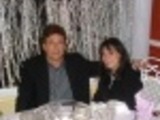 Easy-on-the-cook Sunday supper from Woman's World 12/5/06. If making with Ribeye Steaks with French-Fried Onions, roast potatoes on lower oven rack, leaving the upper rack for the steaks.
Directions
Preheat oven to 450 degrees. Coat jellyroll pan with cooking spray.
Cut potatoes in half, lengthwise. Place each potato half, cut-side down, on cutting board; cut into 1-inch thick wedges.
Combine chili powder, thyme, salt, cumin, and cinnamon.
In a separate bowl, toss together potatoes, oil and spice mixture until well-coated. Arrange on pan in a single layer. Roast until potatoes are tender and browned, 20-25 minutes.
Most Helpful
I was pleasantly surprised by these. They were outstanding! The flavors were fabulous and very complimentary to the sweet potato. I'm sure this would be good with yams, but I think this is a match made in heaven for sweet potatoes. It gave the potatoes such a wonderful flavor! I baked mine for the suggested time but then flipped them over and baked for an additional 5 minutes. Perfection. We couldn't stop eating these. I can't wait to make them again. Thank you for sharing!
Great blend of flavors! We really enjoyed these potatoes. I enjoyed knowing they were healthy to eat, too! The only problem I had was that my wedges didn't crisp up. I'm not sure if it's my oven or just because the wedges were thicker. I'll have to play around with it next time. There will be a next time, because we really loved the flavors. Thank you!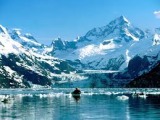 These were great! Didn't get to them for ZWT, but just had to share how great they were. Grilled in an aluminum pan on the gas grill.