Oven Fried Sesame Chicken
BarbryT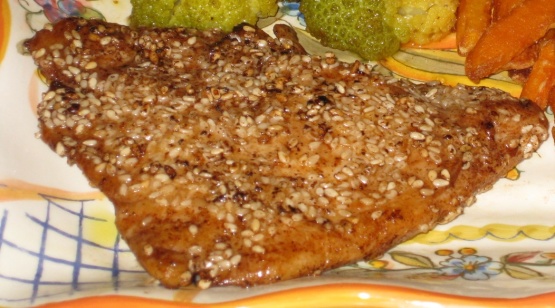 Very good! Only change I made was to increase the sesame seeds and use lower sodium soy sauce. I really love sesame seeds, and I think I've had too much regular soy sauce since I've toured Asia! Definitely a keeper. Thnx for sharing your recipe, Vicki. Made for the Voracious Vagabonds for ZWT6.
Preheat oven to 400°.
Combine sesame seeds, flour, and pepper.
Dip chicken breasts in soy sauce. Dredge in sesame seed mixture.
Arrange chicken in pan. Drizzle margarine over chicken.
Bake for 40 minutes or until done.