Oven Fried Parmesan Chicken
MsSally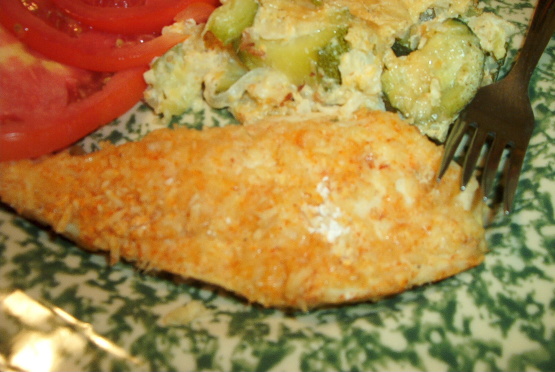 I found this in the Ohio Cookin' Cookbook.

I substituted Italian flavored Panko crumbs for the flour and it turned out great. Used the same recipe for oven fried pork chops. Just turn up the oven temperature to 400 during last 5 minutes to make the chicken or pork chops crispy.
Combine the cheese, flour and seasonings together.
Dip the chicken in the egg/milk mixture.
Coat the chicken with the cheese mixture.
Place the coated chicken in a baking dish and then pour the melted butter over the chicken.
Bake for 1 hour at 350 degrees.