Parsley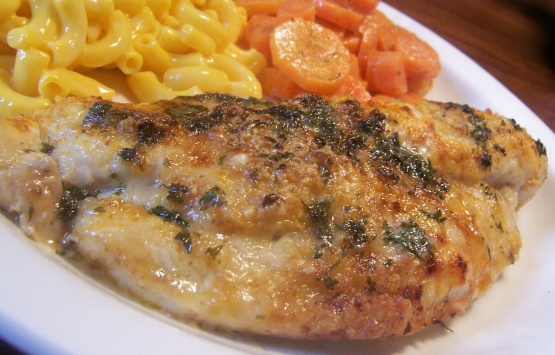 My husband and I love this fish. It gets crispy like you fried it in a skillet.

Thanks, I have made this before but could not remember or find my old recipe.
Place fish on a broiler rack that has been coated with a non-stick cooking spray.
Brush tops of fish with 3 tablespoons of the butter or margarine.
Dust with flour.
Sprinkle with paprika.
Broil 5-6 inches from the heat for 5 minutes or until fish just begins to brown.
Combine lemon juice, parsley, Worcestershire sauce and remaining butter; pour over the fish.
Broil 5 minutes longer or until fish flakes easily with a fork.