Oven Fried Chicken Breast Cutlets
Lakishia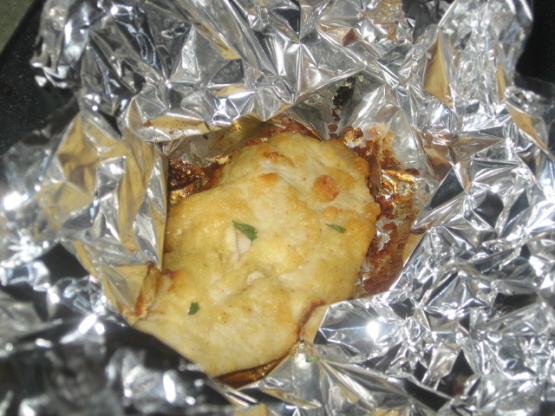 This recipe is one of my favorite comfort foods that is quick, easy, tasty, as well as healthy. It's from the April 04 issue of Southern Living. I like to use the even cook frozen chicken breasts from Sam's Club. Enjoy!

I excluded the crackers for mashed potatoe flakes since I don't have crackers. Besides that this recipe is fast, easy, and tastey! The chicken stayed moist and tender inside, while the outer layer formed a good crust. Will definately add this to my recipe book :)
Stir together first 5 ingredients in a medium bowl. Combine cracker crumbs and cheese in a shallow bowl.
Dip chicken in butter mixture; dredge in cracker crumb mixture. Place on an aluminum foil-lined baking sheet.
Bake at 400 degrees for 25-30 minutes or until the chicken is brown and done. Garnish, if desired.