From my recipe box. Uses yogurt, garlic, Worcestershire sauce and some red pepper and then coat with cornflake crumbs. Simple recipe for an easy dinner.
Directions
Rinse chicken and pat dry.
Place on a shallow rack and set aside.
In a small bowl combine cornflake crumbs and parsley and set aside.
In another small mixing bowl, combine yogurt, garlic, Worcestershire sauce and pepper.
Brush chicken with yogurt mixture, then sprinkle with flakes.
Bake uncovered at 375 degrees F. for an hour or until chicken is tender and no longer pink.
Reviews
Most Helpful
Yum!! I looked at so many oven-fried chicken recipes, but most used buttermilk (not in my fridge last night) and they don't use crumbs. So I came across yours, used Greek yoghurt (nice and creamy!) and followed your recipe, but I used Panko crumbs instead of cornflakes -- another staple I did not have in my pantry. It was delicious. I did use free-range chicken pieces. Thanks for a really nice recipe, and may I recommend Greek yoghurt -- it really sticks to the chicken pieces. Easy recipe.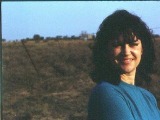 The suggestion to use yoghurt instead of the egg coating is a good one, and the Worcester sauce and garlic work well. I used a higher proportion of yoghurt and no hot pepper, and got a good, tasty result which was enjoyed by people who don't like heat. I used panko crumbs, as suggested by someone else, which were fine, but disintegrated into mush when gravy was added on the plate. Will try with cornflakes next time. <br/><br/>Note to self: make sure everything is ready before starting the coating process, as your hands will be covered in yoghurt and breadcrumbs.

This reminded me of a chicken recipe that my Mother used to make. Very easy and quick. I didn't use the ground red pepper. The chicken was juicy and the out side with a little crunch. I really enjoyed this. I will be making again. Made for I reccomend Tag April 2009.